Halmuni's Kimchi Salt
$13.00
We take zesty kimchi made with Korean red chili powder and fermented cabbage and combine it with salt to create a seasoning that adds irresistible zing.
We love to use this salt in Perfect Eggs with Josu Kimchi Salt.
Ingredients:
Sea Salt
Dehydrated Kimchi 
What does it mean to be mineral-rich?

While ordinary table and kosher salts are made up of 100% sodium chloride, our salts contain a range of minerals essential for good health. Our traditional and natural process results in a precious Korean grey salt, that boasts some of the highest concentrations of calcium, potassium, and magnesium of any edible salt in the world.
Customer Reviews
01/04/2023
Jeanne T.

United States
11/02/2022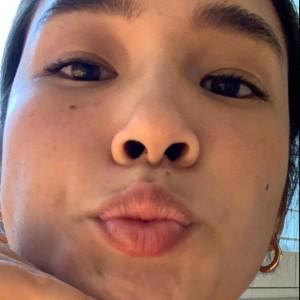 KH
Kaori H.

United States
Delicious!!
They're truly amazing. They are very versatile and I love that they come in large crystals. My favorite is kimchi one and I've been using it for many different dishes this past 2 weeks for extra flavoring and some umami. 100% recommend!
09/03/2022
Janet K.

United States
Love this flavor!
So good!! The flavor is strong but subtle, if that makes sense. Delicious sprinkled on top of tofu or salads; we also used some to marinate pork chops before they hit the grill as well as sprinkled on top afterwards and it turned out great!
09/03/2022
Anonymous

United States
Amazing!
Bought these as a birthday gift for my grandma and she loves them! Super flavorful and goes with many foods
07/06/2022
Brandt W.

United States
Perfect condiment
The only problem I can see with this salt is that I will have to order a LOT more. Really tasty - perfect compliment for grilling on fish, chicken, meat and veggies.
06/29/2022
Naveena J.

United States
Savory and Delicious
I eat a lot of boiled eggs, and was excited to see Hae-Sin's suggestion to eat them using the Halmuni's Kimchi Salt. WOW! This salt has taken my boiled eggs eating experience to the next level - they were so savory and delicious! I would highly recommend trying the Kimchi Salt and look forward to using it in other dishes!
05/03/2022
Serena K.

United States
5 stars
I really love these salts. The garlic and chive one especially is wonderful on eggs.Very likely I'll purchase again!
04/23/2022
Erin B.

United States
Great Gift
Bought this after seeing it on Tik Tok. My partner loved it in their Easter basket. They said perfect with their eggs!
02/27/2022
Sareena J.

United States
AH-MAZING FLAVOR!
This salt is by far my favorite of all the salts I have tried. Sprinkling Halmuni's Kimchi salt onto a warm roti with melted butter is a winning combination of tastes! This salt is bursting with flavor!
02/04/2022
Davis L.

United States
GET THIS SALT!
This salt is fantastic. Take your avocado toast to the next level by using Halmuni's Kimchi salt!
12/07/2021
Jane J.

United States
Takes Your Everyday Dishes to the Next Level
Everything you want to make the mundane marvelous. Put a kick in your everyday dishes with this amazing flavor. I am in love.