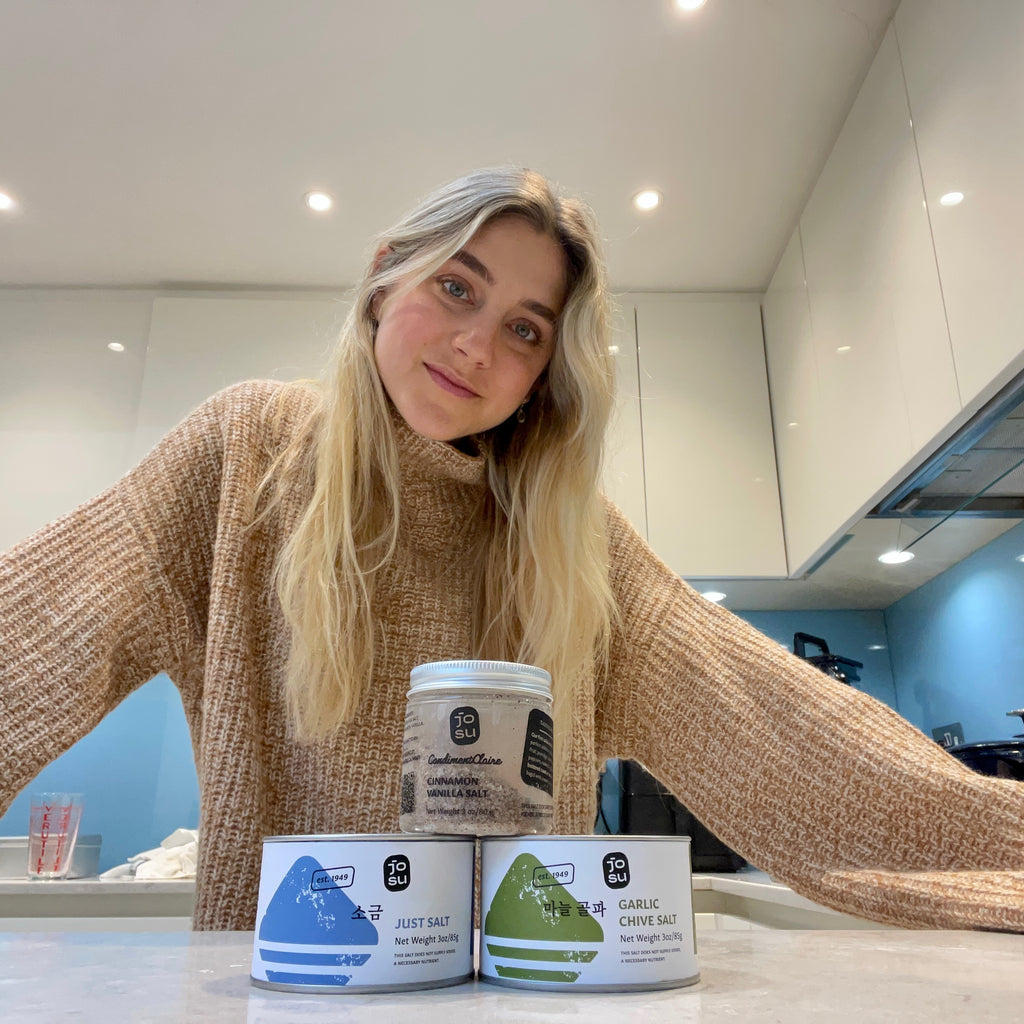 Claire's Favorite Josu Salts
$35.00
I love this trio for three exact reasons.
Firstly, you'll always need a plain, basic salt. That's where Just Salt (surprise surprise) comes in.
Secondly, I love the Garlic Chive Salt as it adds that extra layer of savory umami to any roasted meat and vegetable. It's also great if you're baking bread!
Lastly, my personal favorite salt is obviously my Cinnamon Vanilla Salt collaboration. The cinnamon and vanilla give the savory salt a sweet and warm aftertaste evoking memories and coziness. I've always been drawn to the combination of sweet and salty and this salt does both and comes in ONE jar! It's versatile as it is a great addition to both sweet and savory foods.