Becca's Favorite Josu Salts
$36.00
Becca's favorite trio includes her Chili Citrus salt (for roasted fall vegetables, avocado toast, and cocktail rims), Josu Garlic Chive salt (for eggs & pasta) and Josu Mushroom Gamchil salt (for soup & anything in need of a little umami).   
Becca is known for always ordering the spiciest thing on the menu and quite literally used to drink salsa as a baby, so when Josu approached her about creating a custom salt flavor, she knew it had to have a kick. Inspired by her life in Los Angeles, she loved the idea of balancing the chili with a bit of citrus. Using orange for a hint of sweetness, the flavor was immediately reminiscent of one of Becca's favorite snacks - a fresh avocado with a slice of orange and lime squeezed on top, sprinkled with salt and chili powder. The Spicy Citrus Salt pairs well with tomatoes, is perfect on roasted fall vegetables, makes the most excellent margarita rim, and Becca loved using it in her signature Friendsgiving dish.
Customer Reviews
Loved this!
Super flavorful and versatile. I've used this on drinks & dinners. Found the item through Tiktok & sent it as a gift to my sister. She let me try some & it was so good, I had to buy more myself.
01/25/2023
Anonymous

United States
Gift idea
I got this as a gift for someone who loves to cook, they love it!
01/24/2023
Nicole E.

Canada
Bit salty ha!
The only reason I took a star off was because the Becca spicy citrus salt came in a solid damp slab and was unusable. The other two salts were completely fine and are great, The shipping was fast.
01/16/2023
Anonymous

United States
Becca's favorite Josu salta
This has been an amazing addition to my spice cabinet. All of the salts are highly versatile and have made cooking fun.
01/06/2023
Anonymous

United States
Yes! Yes! Yes!
I bought these as a gift, but the recipient let me try them and let me just say, my life has been changed! As someone with POTS, I am always trying to work more salt into my diet and Josu might be my go to from now on. Absolutely fantastic ❤️
01/04/2023
Elizabeth H.

United States
So tasty!
This salt trio has been an awesome addition to my spice cabinet. They are so good that I sometimes eat a bit plain
01/04/2023
Anonymous

United States
The only salt I want to use!
I love Josh salts, but Becca's Spicy Citrus Salt takes it to a whole other level! This set will not disappoint—until the jar is empty.
01/04/2023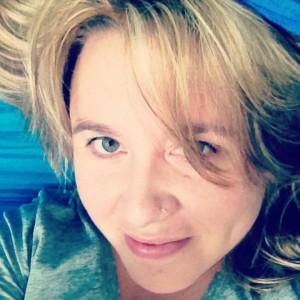 SG
Sarah G.

United States
Love the product, work on the packaging
These three salts are so good. I've used the spicy citrus salt in cocktails and on butter boards. The other two are require staples in my cooking. My one complaint is that the containers don't match and don't stack. When you live in an apartment, space matters, and while I try to stack the two same shaped containers, they just slide off each other, and Becca's salt doesn't match those two. It certainly won't stop me from buying this salt, but I beg you guys to work on something that stacks in the future!
Sarah - thank you for the feedback! We are working on it. Phasing out the paper tins and headed to glass jars, which will both stack and let you see what's inside.